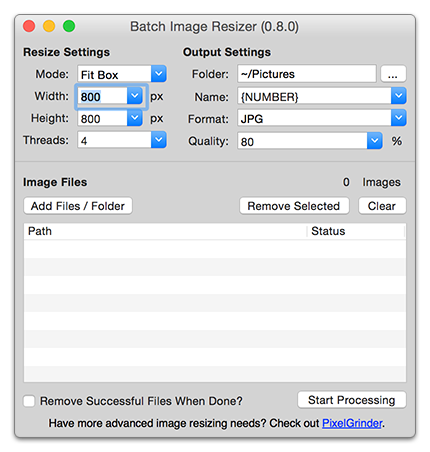 OSX Batch Image Resizer is a simple to use, free application for OSX developed by Iron Star Media Ltd to allow users to resize hundreds or thousands of images quickly and easily.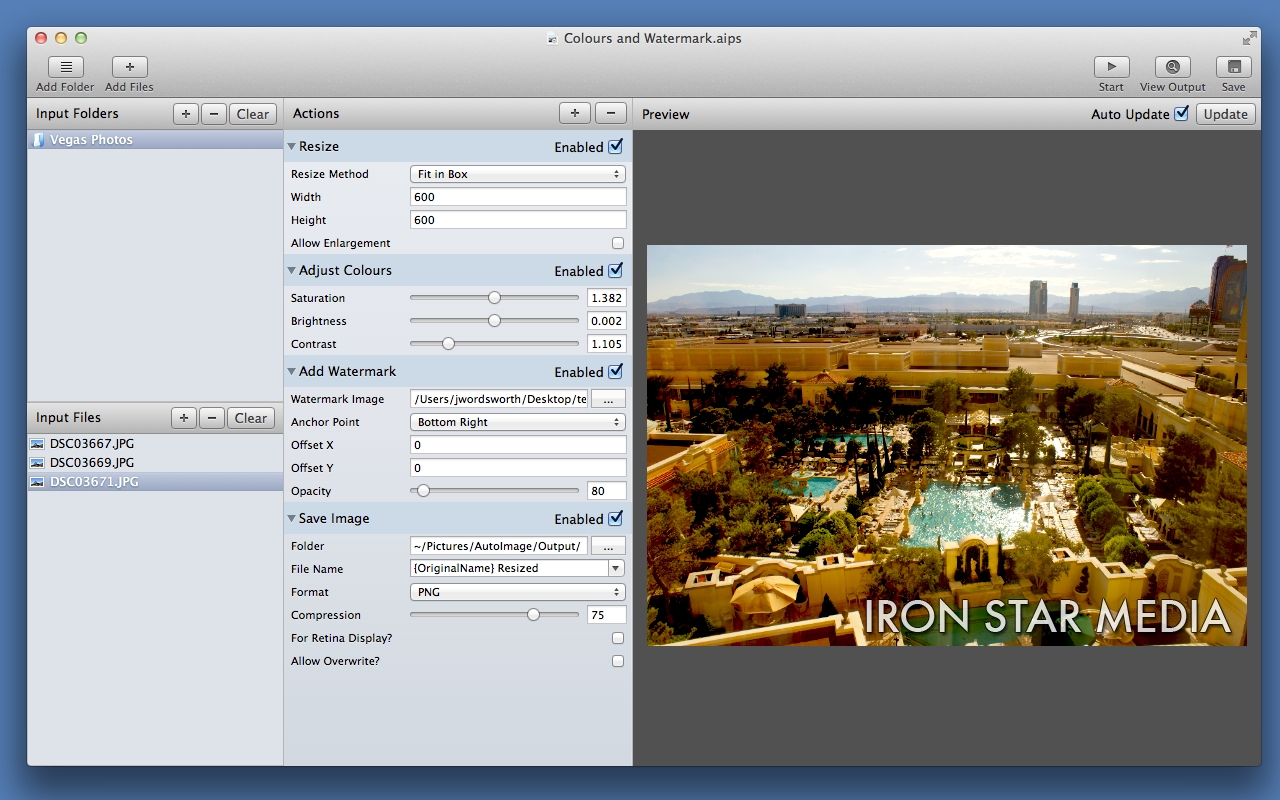 Pixel Grinder is a Batch Image Processor that allows you to resize, watermark and modify thousands of images with just a few clicks of your mouse. Pixel Grinder allows you to setup a custom sequence of image processing actions that you can apply to a collection of images.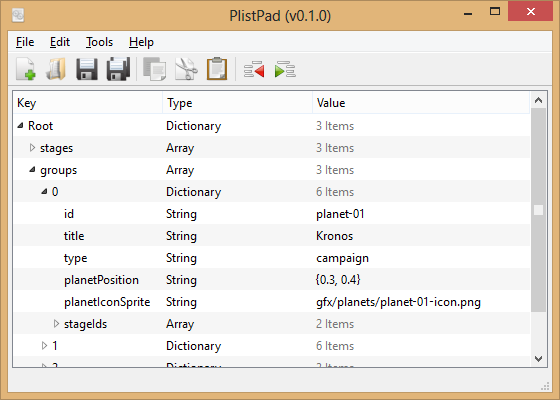 Plist Pad is a property list file / plist editor for Windows and soon Linux and OSX. Designed around the native Plist editor for OSX and adding useful features such as find and replace, Plist Pad is intended to bring friendly plist editing to all platforms.