Grimrock Model Toolkit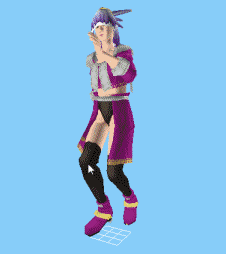 Welcome the Legend of Grimrock Model Toolkit. An application that has been put together to allow Grimrock Dungeon Creators to re-texture models in Grimrock and to add new 3D models and animations to custom dungeons.
Features
Preview Textured Grimrock Models and Animations from the Legend of Grimrock Asset Pack.
Re-texture Grimrock Assets by changing the materials on the model nodes, see The Model Retexturing Tutorial.
Importing 3D meshes and animations from a variety of file formats thanks to the Assimp Library.
Generation of Tangents and Bitangents, necessary for bump mapping.
Latest Update
Current Version:  0.5.1.0
Current Status:  Added experimental FBX import support. Added 10-step undo history. Anim save now remembers last save path and shows *.animation files in save dialog. Other cosmetic tidying for Windows 8.
Visit Pivotal Tracker to read about what's coming soon and/or report bugs!
Download
Please note that I am providing the current version purely as a pre-alpha preview as it is currently useful for re-texturing models. I will attempt to post a guide here shortly about how to re-texture a simple item in the game soon.
Requirements: You may need to install the SlimDX End User Runtime for .Net 2.0 from the SlimDX download page.
Version 0.5.1.0: Download Install Package (7.0Mb)
Version 0.5.0.2: Download Install Package (7.2Mb)
Version 0.5.0.1: Download Install Package (7.2Mb)
Version 0.5.0.0: Download Install Package (7.2Mb)
Version 0.4.6.0: Download Install Package (7.2Mb)
Version 0.4.5.0: Download Install Package (7.2Mb)
Version 0.4.4.0: Download Install Package (6.0Mb)
Screenshots
Click on a screenshot below to see a larger version of the image.
Feedback / Bugs / Feature Requests
Naturally, I'd love to hear what you think of the toolkit and to see anything you use it for. There are known problems with the current build, which is very early in development – but if you manage to break the app in other ways than OBJ import/export – please let me know. The best place to catch me is on the Legend of Grimrock Forums, specifically this post.
Background
If you have managed to stumble upon this page accidentally, or by randomly clicking links on my site, here's the run down:
1. Legend of Grimrock is an awesome, modern 3D dungeon crawling game for the PC in the style of the classic Dungeon Master but with new fangled elements and graphics.
2. Almost Human, the guys that made Legend of Grimrock, have provided amazing support for their fans by releasing a Dungeon Editor and adding Steam Workshop integration to their product.
3. Here you can find out about and download an application that I am working on so that you can retexture and import/export 3D models from the Legend of Grimrock asset pack for creating your own dungeons.
Legal Bit
You know the drill, this is fairly standard stuff – but I feel the need to put it here anyway. If you download and use this software you agree to do so at your own risk. I'm releasing this application free of charge, and cannot accept any liability for any damage it does to your computer or any monetary costs you sustain for using this piece of software.